**We are currently finishing our production run of Dumpster Fire Advent Calendars- orders containing these calendars will ship at the very end of November**
Welcome to 2020!  A year where the rules are made up and the points don't matter. If you're reading this, you've successfully navigated between 10 and 11/12ths of this Kobayashi Maru of a year. Congratulations! This year has been a real stinker for so many, and the phrase oft-bandied about to summarize it has been "dumpster fire". What better way to mark our descent into the final days of the year (besides ritual summoning of Elder Gods) than with 24 days of chocolates, set to the theme of Dumpster Fire! We here at Geekify are here to help you celebrate the holidays and existential dread of the year with some festive cheer, and to give the gift of the year that keeps on giving!
Whether you celebrate Judeo-Christian holidays, partake of Kwanza feasts, or worship the Star King of Candlenights, we've cooked up an advent calendar counting down the days till December 24th to celebrate the majority of December in plumping style, with the lackluster enthusiasm and empty calories that only mid-grade milk chocolate can bring. Behind each window lies a description'd reminder of some grim occurrence of our most hindsighted of years, featuring such 2020 gems as:
Australian bushfires
Coronavirus
Brexit
Impeachment
Murder hornets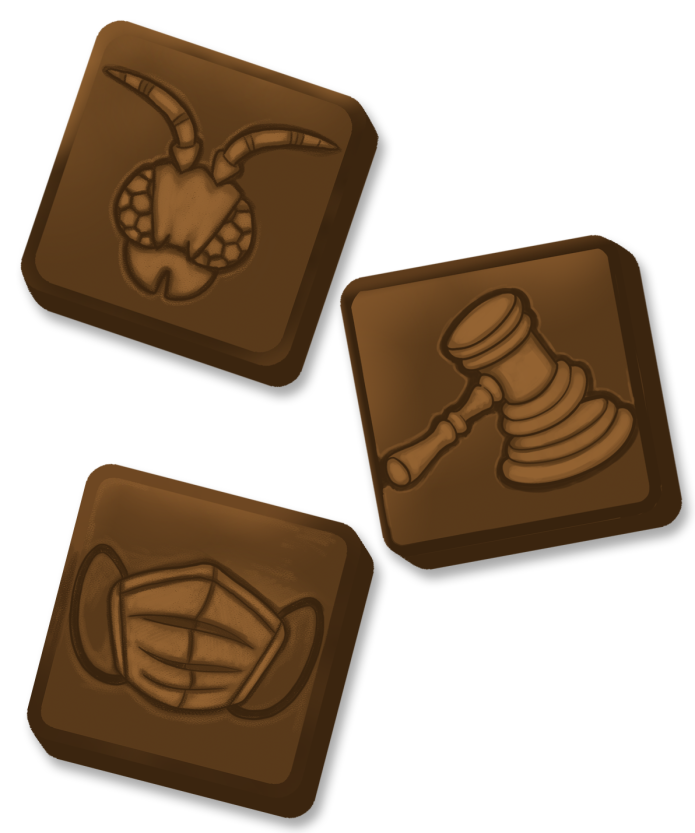 and many, many (well, up to 24) more. Each window opens to reveal a chocolate and a description of the event or theme. Take advantage of each daily chocolate to ruminate and reflect on just how much one bad year can throw at you.
These Advent Calendars are 8.5″ x 11″ x 0.75″ and filled with 24 squares of chocolate, and approximately 2.6 ounces of milk chocolate!
See our store for our Dumpster Fire themed plush as well!
(Please allow 3-5 business days to ship once production is completed.)