Geekify has a full high-end setup for developing in and playing in a virtual environment. Featuring state of the art virtual reality gaming systems, we customize your experience to introduce you to the current state of virtual reality technologies and showcase a number of different applications and programs. Choose from a wide variety of games and experiences that best matches your tastes and interests!
Try a magical experience – become a wizard, casting spells, mixing ingredients, and caring for your familiar.
Paint a digital and immersive masterpiece – make the landscape your palette!
Fight Space Pirates and drive off waves of enemies.
Explore deep underwater landscapes, swimming with fish and creatures of the deep.
Test your reflexes fighting off enemies in the Polydome.
Play laser harps, make music, and experiment with virtual versions of musical instruments.
Up to two people can participate at a time on our machines – plan time with friends, or go on a digital date in a virtual environment, exploring the vast pioneer land of VR!
**Setup requires wired or wireless internet access, and minimum of 8ft x 6 ft of unobstructed floor space,  in a well-lit room.**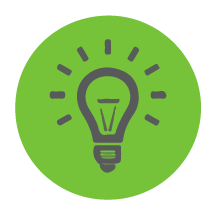 Join our Newsletter and stay Up-to-date!
Geekify is constantly working on creating new products and services – sign up today for free and be the first to get notified on new updates on all things geeky!